Uncle Mikey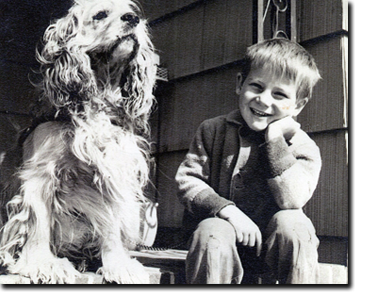 As a young man, Michael suffered a scaffolding accident, and while recovering in the hospital, he found himself considering his future. Once Michael thought about becoming a dog trainer, nothing could dissuade him, but his decision did not go over very well with his parents who had different ideas about his future. This did not deter Michael as he was convinced that this was his chosen path. Eventually, his focus, persistence, and natural talent gained the support of his family.
He began his journey by interviewing some of the biggest names in the dog training profession with the hopes of landing an apprenticeship somewhere. Howard Finklestein of Obedience Please Inc. in New York was quick to see that this passionate kid had something special, so he decided to give him a shot.
Within a year, Michael had worked his way up to Head Trainer and Kennel Manager. Michael still talks fondly about Mr. Finklestein and reveres him as his mentor. But Michael had his own ideas he wanted to try, so he headed to Atlanta, Georgia to implement his vision. Soon thereafter, "The Educated Puppy" was born in Alpharetta, Georgia. Michael's ideas were radical and different. Many of the established dog breeders in Georgia could not believe that anyone could give obedience training to puppies as young as eight weeks of age.
Over and over again, Michael was told that this was just impossible to do and that "puppies that young would have too short an attention span."
Once again, he had to prove himself to non-believers. He set about petitioning the breeders and obedience clubs to invite him as a guest speaker on the subject of training puppies. He knew that to convince these people that he could indeed train young puppies, he would have to give live demonstrations with his educated puppies. Needless to say, he convinced them, and Michael continues to appear as an expert in the field of young puppy training and is sought after by dozens of dog breed and obedience clubs. televisions stations, and publications.
Despite his decades of experience, his philosophy is still questioned and unbelievable to some.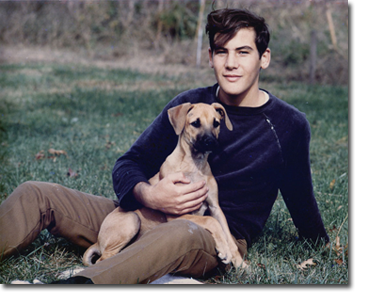 He believes that dogs learn best in controlled environments versus group classes.
He compared classes to a teacher attempting to instruct a group of preschoolers while sitting watching other children play on the playground. He also believes that getting to know each puppy's unique personality is key in achieving maximum success. For that reason, the puppies that he trains live with him during the obedience training weeks.
This enables him to devote focused time to each dog to better understand his or her specific needs. There are no rules for how long or short a lesson should be, and there is no "should be" period. Instead, each of his students gets the individual attention that is custom made for them. He does not believe in harsh methods or in training with the assistants of treats. And, of course, he continues to insist that extremely young puppies can effectively be trained. He has his fair share of believers, of course.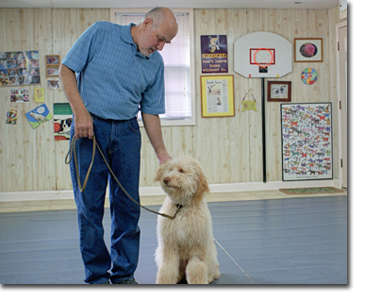 The vast majority of his business comes from repeat clients, and he has made advocates out of countless, ardent skeptics. His methods have attracted the best and the brightest in the corporate, athletic, and entertainment industries as well as hundreds of families looking to make their special puppy even better. He has trained dogs as small as Chihuahuas and as big as Newfoundlands and everything in between.
He has trained dogs that were declared un-trainable, dogs with impairing disabilities, and fixed the mistakes made by other trainers. He provides truly incomparable education and love to the puppies that go to school and graduate from The Educated Puppy.
---